The Chill Zone
The Chill Zone: Savannah Holifield
---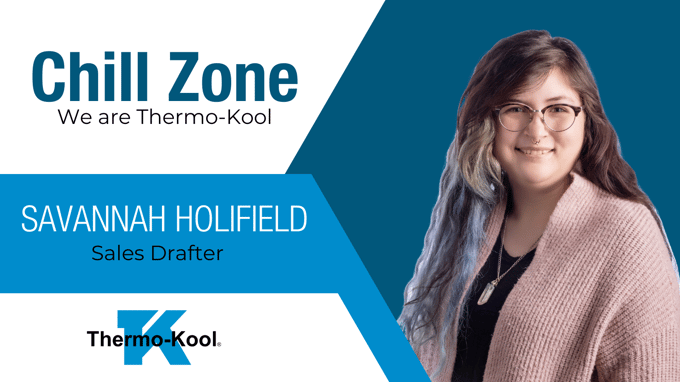 In this edition of the Chill Zone series, we highlight the one and only Savannah Holifield, Sales Drafter, here at Thermo-Kool. Savannah is in close contact with clients daily and has been a part of our refrigeration team for almost three years.
She enjoys helping to design refrigeration solutions and is responsible for walking customers through drawings, communicating change needs, and obtaining approvals. Here's a chance to get to know Savannah a bit more in our Chill Zone.
Savannah, if you could describe Thermo-Kool in one word, what would it be?
Innovative. Working in the Sales department, we're the first to witness many of the newly released refrigeration features. It's fascinating to see the advanced technology and what it can do for our walk-ins and clients to keep us ahead of the competition.
In your opinion, what's the best use for a blast chiller?
The best use for a blast chiller is definitely to help with ingredients that need cooling to specific temperatures super-fast. Time is of the essence in a restaurant setting, and using a blast chiller saves hours or days on food prep before the kitchen serves the food.
How did you land in the foodservice industry?
My teacher at Jones! She told me about careers at Thermo-Kool, and that's when I got my foot in the door. I haven't looked back since.
Where do you think the industry is headed?
I think that the food and beverage industry is leaning toward smaller foodservice spaces that accommodate the same amount of inventory AND allow kitchen staff to meet speedier service times. The world and technology get faster every day, and foodservice is no exception. Innovations in cookware and storage will continue to be on fire too!
What's your favorite food or beverage?
I LOVE Mediterranean food, especially chicken shawarma. The seasonings are to DIE for any unmatched by any other meal. My favorite beverage is a strawberry milkshake. Can you tell that I have a terrible sweet tooth?
Do you have a favorite restaurant?
Yep. Petra, located in Hattiesburg! It's a Mediterranean restaurant with the best hummus I've ever had (seriously, must-taste), and the atmosphere is terrific, too, very quaint and quiet.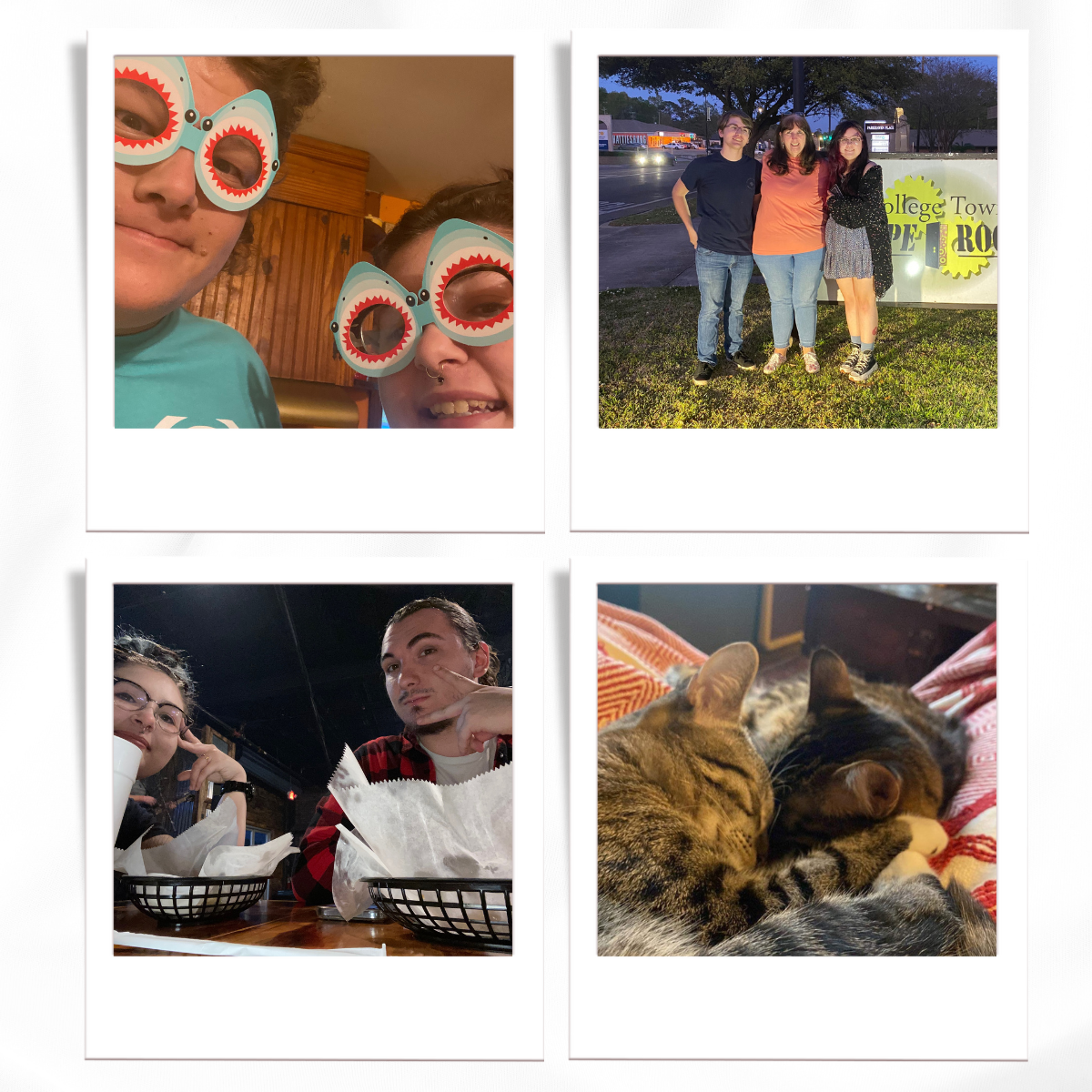 What's your go-to order?
I have a soft spot for the Mediterranean Redfish from there; seafood is one of my favorites, but the redfish hits just in the right spot after a day of being out in the city.
What show are you binging right now?
I have been on a bit of a childhood nostalgia kick, so I've been watching the original Transformers show with my fiancé. It's also just a good show to put on in the background while doing other hobbies.
What's on your bucket list?
To travel the world! I have always loved traveling and exploring since I was little, and now I have the means to go wherever the world takes me. So I'm hoping to plan a trip to Europe soon!
Do you cook at home? If so, what's your favorite tool or appliance?
I really like cooking! My favorite appliance is probably my crock pot: it's easy, simple, and gets the job done when I'm at work.
Where's the coolest place on Earth you've ever been?
For cool temperatures, I would say Arkansas. It's impressive how cold it gets in the mountains. For cool, like amazing location and experience, I'd say Dinosaur Valley State Park in Glen Rose, TX. It's a campground with life-size Dinosaur statues, very cool!
What's your favorite cold-weather sport?
Staying indoors by the fire and reading.
Just kidding, I enjoy ice skating if I have to pick a favorite cold-weather sport. I'm not very good at it myself, but it's fun to watch!
Anything else we should know about you?
I have a lot of hobbies outside of work! My favorite is puzzle games and escape rooms: they're so much fun as a team, and the joy of solving one is a great feeling. I also paint and build models in my free time to relax. I have two cats, Bibi and Spy, that are both menaces, but I love them. Bibi was featured in Thermo-Kool's Turtle Tracks newsletter recently!
We hope you enjoyed getting to know Allison. If you think your foodservice business is ready to become more efficient, click below to find out how to get started!