Walk-In Cooler
Installation At Savannah EnMarket Arena
---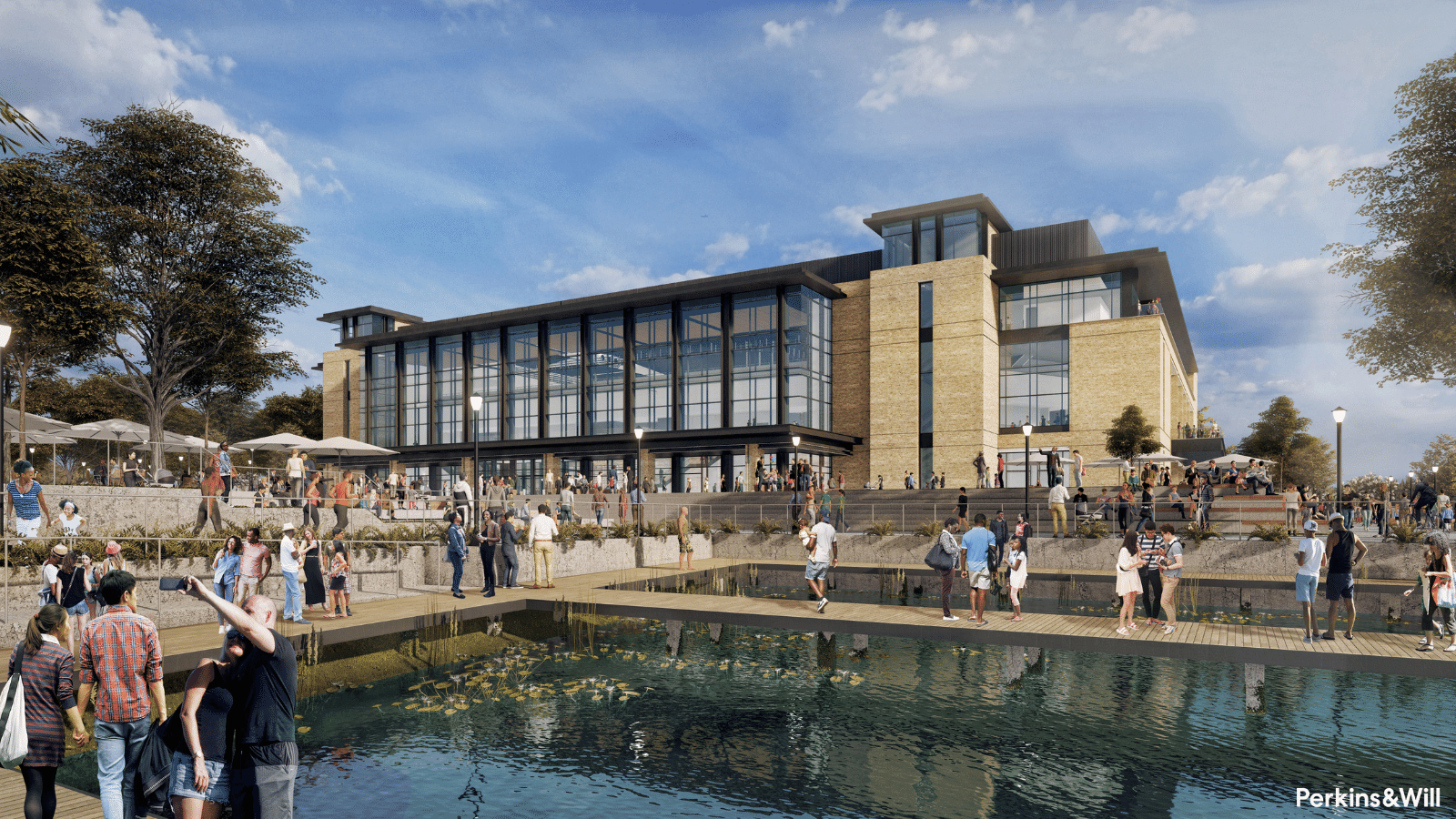 EnMarket Arena is a brand new arena and multi-purpose complex in Savannah, Georgia. The whole idea behind the arena was to bring music, sports, and live entertainment to a diverse city that is looking for new entertainment options. In addition to hosting music acts and events, the EnMarket Arena will be home to the Savannah Ghost Pirates, an ECHL affiliate of the Vegas Golden Knights. Recently, Thermo-Kool worked with arena management to help get foodservice venues ready for the crowds that will be coming to the arena.
Savannah's EnMarket Arena
Part of a revitalization project in the downtown area, EnMarket Arena's design was inspired by Savannah's historic charm. The project hopes to bring people into the area to help local businesses, restaurants, and bars.
The arena has 9,500 seats and is over 20,000 square feet in size. It's also unique in that it includes 18 premium areas, two premium clubs that can seat up to 725 people, 12 luxury suites, five lodge suites, and one party suite. The arena also has outdoor event spaces. It is very clear that the area was designed to entertain and be a fun, unique venue.
The Installation Project
Thermo-Kool had the privilege of being able to work on an installation project involving four keg coolers and one walk-in cooler and freezer. The patented high-density DURATHANE panel perimeters allow the Thermo-Kool team to assemble the units before shipment so that quality inspection can be done to avoid hidden costs on-site. Custom-made to fit the specs of the building, the coolers were also built to fit the aesthetics of the building.
All of the units had a white stucco aluminum finish with LED light fixtures. The entrance doors are 52 inches by 80 inches and 36 inches x 80 inches. Coolers are equipped with a thermostatically controlled door and frame heater, vapor-proof light, 1/8 inch aluminum kickplates, and 36 inches high on the interior and exterior to protect the door against excessive abuse and traffic, and vinyl swing doors. This will help the doors to last, which in turn helps the coolers maintain temperature.
Thermo-Kool Walk-Ins: The Stadium Refrigeration Resource
With over 60 years of experience, Thermo-Kool builds walk-in coolers made to last. With installations in some of the best-known foodservice and beverage establishments, Thermo-Kool stands for master craftsmanship, quality, and customer service.
Discover what you need to look for when purchasing a new walk-in by downloading our free checklist below.